STONE CHIP PROTECTION
VENTURE SHIELD DOMINATES AT LE MANS
Venture Shield Tape, a worldwide manufacturer of specialty tapes, was the decisive winner when it came to car paint protection at the 73rd Annual Le Mans 24 Hours Car Race in France on June 18 & 19. Out of a field of 49 vehicles in the legendary race, 41 sported Venture Shield, the company's urethane paint protection film. The race is the premier event in automobile endurance racing, taking 24 hours to complete over a grueling course with drivers from all over the world.
Venture Shieldä is a clear, UV-resistant polyurethane paint finish protection film that protects car paint from damage by stones, debris, abrasion, insects and other environmental elements. It is typically applied to vulnerable exterior areas such as bonnets, door edges, bumpers, side mirrors, sills and body contour projections. Its excellent conformability makes it easy to install and its abrasion resistance is higher than any other product available. It is virtually invisible and does not alter the aesthetics of the vehicle or its factory finish.
Sports car enthusiasts enjoy the benefits of Venture Shield as well as anyone with a nice car who wants to protect the finish from damage,Venture Shieldä has enjoyed wide market enthusiasm since introduced it in 2002 and is currently the product of choice among NASCAR, Super Cars, World Rally Teams and other race teams throughout the U.S. It protects exterior car paint and is easy and fast to install -- a major consideration on the racing circuit where cars are repainted as often as once a week..
From the first race in 1906, Le Mans has been a test ground for new technologies. Disk brakes were first used in a Le Mans race in 1953. In 2003, several technologies from Europe's space program were featured, including space composite materials, thermal insulation and lightweight cooling systems. Venture Shield is among the fastest growing new products in motor sports.
Venture Tape manufactures over 1,000 standard and custom adhesive products for a number of industries, including automotive. The company, which is now in its 25th year, has warehouses and sales offices in the U.S., U.K., Italy, Germany, Australia, the Netherlands and Singapore. All of Venture Tape's facilities worldwide are ISO 9001-2000 certified. For more information about Venture Shield call
01227 772696

Frequently Asked Questions:

What is VentureShield?

VentureShield is the toughest chip protection film on the market. Combining excellent elastic properties and optical clarity with a high shear and tack adhesive, VentureShield is twice as stone resistant as the leading competitor.

Will it diminish the appearance of my boat?
VentureShield will protect your boat for years and whilst remaining virtually invisible.

Does the VentureShield need any special care?

No, you merely continue to wash and wax the VentureShield as you would the rest of the boat

If I sell my boat can the VentureShield be removed?

Yes. VentureShield uses a patented acrylic adhesive which can be safely removed without residue, leaving your boat looking as great as the day you bought it!

Call Peter to find out more or book an installation or DIY supplies
01227 772696 Mob: 07900 332303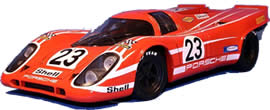 This product was developed for the US military to protect helicopter rotor blades